Tweet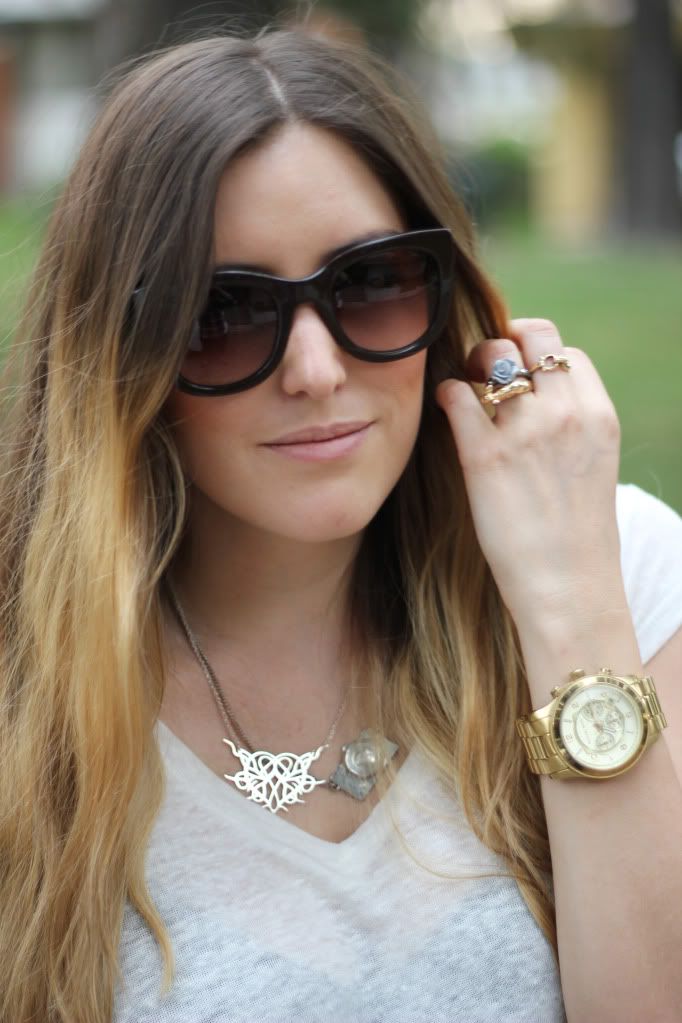 Sofia Lascurain is one of the top mexican bloggers. She is 24 years old and she was born in Mexico City. She studied fashion design and she is currently studying a bachelor degree in communication.
She started her blog: My Philosophie about two years ago and her reach has grown pretty much since then. She starded blogging because of her desire to share her thoughts and passion about fashion to the world.
I had the chance to interview her and I want to share with you what she told me! I hope you like the interview, her pictures and take a look at her
blog
because you will fall madly in love with her style and her blog!
What difficulties did you have when you opened your blog?
I think the hardest part was deciding to do it and being clear on the target.
What tips could you give to someone who is starting a blog?
Just not to be afraid, to dare to blog, to try to capture their personality and to do so with the highest quality possible. To make many posts "Practice makes perfect". At first everything is more difficult and it takes more time but after some time everything will flow better.
What opportunities has your blog brought to you?
Knowing many people interested in fashion.
I also had the chance to write an article about fashion, I got to go to Fashion Week Mexico, I also have been invited to the radio and slowly more doors start to open.
To you, what are the advantages and / or disadvantages of being a blogger in Mexico?
Disadvantage and advantage is that fashion blogs are gaining strength in Mexico as in other countries already have many more years with force. Disadvantage because everything moves slower, brands, magazines take longer to see you, but yet is an advantage because they are creating many opportunities.
Another advantage is to live in a country as beautiful, colorful and being able to show it.
What is the best experience you've had as a blogger?
To meet other bloggers and to make friends.
How would you define your style?
Always this question is the most difficult to answer lol. I would say elegant, feminine and with a funny twist.
Have you had trouble being able to express your personal style and facing the taboos of society?
In Mexico we do not exploit so much the idea of showing our individuality through fashion, we do it but not as freely as in other countries. Generally people like to be different but without drawing much attention. It has cost me to accept this, but I also believe strongly that I should trust my instincts and what I like is what I am going to wear no matter what others say or do.
Who is your favorite designer?
I love Miuccia Prada especially for Miu Miu. For many years I have liked Karl Lagerfeld for Chanel. I also love Marc Jacobs and the work that Maria Grazia and Pier Paolo Piccioli are doing lately for Valentino.
Here are some pictures of her amazing style: